Banking
The Banking sector is the sector in which data entry services has significant importance. Banking and financial services are not only tedious but its complex too.
To maintain the customer database compliant, loyal as well as satisfy, the long list of banking transactions must be updated regularly and should well maintain with accuracy. By outsourcing the data entry services from the banking and finance industry, the efficiency of the organization can improve moreover can save the business cost as well. On the other side, the quality of service excellence assured at every level.
Either it is about the accounts payable or receivable or anything related to various accounting functions. There are multiple banking processes the banking firm should be accountable for. Instead of using multiple vendors to perform different activities, Vencon Solutions offers business process outsourcing services taking care of all your financial institution banking needs
We are a Global Business Solution Provider company. We focus on rendering fully-integrated results to accelerate your businesses across multiple verticals and different domains. We are the one who makes you data actionable to take faster decisions.
We are your Data Digitization Partner. Vencon Solutions helps you to transform your data into actionable insights. The BPO services experts of Vencon solutions have leveraged the unique combination of skills, technologies, methodologies, outsourcing experience, and automation tools.
We deliver the best in class services with the latest technology to deliver the most accurate, reliable, and cost-effective data entry services. Vencon Solutions economizes the financial workplace by the use of business process outsourcing solutions. We are offering the onshore, nearshore, or offshore processing services.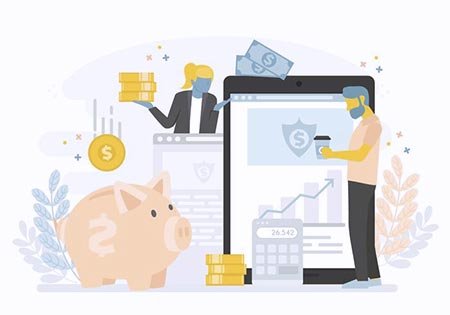 Vencon Solutions is the One-Stop solution provider for all of your financial and banking digitization and optimization needs. We deliver end-to-end banking and financial solutions to propel your business ahead.
Industries of all sizes can leverage our highly resilient, adaptable, and scalable business model for Outsourcing the Data Entry Services. Over a couple of years, we have served discrete domains and industry verticals and have shaped our niche as a reliable Data Entry service provider
We crawl into all sorts of web spaces, with superb velocity and agility to retrieve essential financial patterns, prediction, and parts, several of which you may not know even exist. The Team Vencon is devoted to achieving the results as our client base aim for us to impress, and judge by our long term relationships with leading financial institutions and baking firms!
The key to your high-speed data specifications for the banking and finance sector is the exactitude and accuracy. We have devoted a team tagging approach for your data entry and data management specifications for delivering correct and accurate data at the first instance itself. That's coupled with the application of most pristine technology designed and developed by our in-house designer and programmers. That's the ultimate mixture to deliver perfection in data management for the banking and financial sector.
The Data entry service is an essential and critical function that assists the banking and financial sector. The demands for banking data entry services have enlarged and augmented manifolds.
Team Vencon is always there to carry it out for the upkeep of in-depth transaction records. We manage and handle it all with the utmost care, sureness, and precision.
Let's get connect for the business in your mind.