| 0 Comments |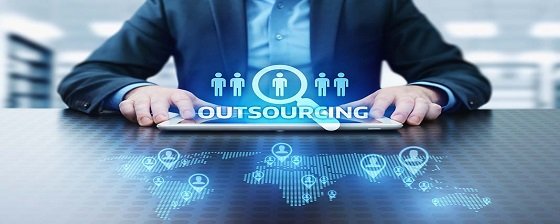 Believe it or not, the global outsourcing business process services market is estimated to be worth around US$90 million. Outsourcing noteworthy business tasks have become a popular business strategy. Business process outsourcing is, no longer, limited to just being customer service portals, it has widened its genre to serve departments like marketing, accounts, IT, HR, operations, etc., in a specialist role.
We all are aware how the amazing benefits of outsourcing can reshape your business landscape while saving money, improving sales and revenue funnel, and expanding your knowledge, but as a start-up, is it safe to outsource the most critical business tasks to a third-party service provider?
What Is Outsourcing?
In the most layman terms, it involves hiring a third-party service provider to handle some business functions. Previously, multinational companies used to outsource some major and time-consuming business operations to such companies, however, in recent times, companies of all sizes can enjoy the ultimate potential of business process outsourcing services.
Is It Profitable Enough For Startups To Outsource Their Business Process Services?
While for medium-grade and large-scale organizations, outsourcing offers venturesome opportunities, is outsourcing business process services productive for startups?
Today's start-up companies are working in an adrenaline-rushing environment. They have the top technological tools at their disposal. What once was tabulated on a piece of paper can now be calculated online, in a matter of seconds. Such is the power of technology, that this decade has witnessed a maximum number of startups rising from the ashes and working their way up into multi-billion dollar empire.
As a startup, it is normal to take control of major business operations. However, outsourcing business process services for startups offers a promising growth potential. It lets you improve your talent pool without incurring the costs of hiring a new staff. Business process outsourcing services accelerate the growth of startups in the market, significantly saving time and resources spend on various non-core, customer-oriented, and administrative business functions. BPO makes startups more flexible and adaptable to changes while offering a very competitive pool of employees from all around the world.
The Future Of Outsourcing Business Process Services For Startups
If you want to expand your business, improve your company's skillset, and hire affordable services, then outsourcing business process services is a definite win for startups.
Source : cyfuture.com