| 0 Comments |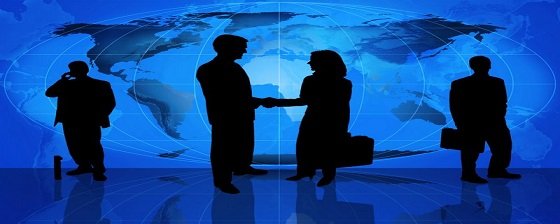 Value chain management is considered as the next wave for delivering value-added services to the companies. The BPO industry is on the rebranding path, as the marketers are increasingly experiencing pressure from the competitors. Organizations are struggling for their growth and survival. Thus, businesses are re-looking at their existing processes and ways of improving their service delivery to the customers.
Competitive Advantage
Organizations can achieve competitive advantage at three levels:
1. Company Level: This means gaining a competitive advantage by providing better customer support services to the customers, as compared to the competitors.
2. Industry Level: This indicates the ability of business at the national level to persistently provide better service as compared to foreign counterparts, without any protection from the government.
3. Country Level: This shows the ability of the country's citizens in attaining a high standard of living.
Competitiveness at each level varies and depends on customer's and shareholder's values, the financial strength of the service providers and the technology used in implementing the required strategic changes. Also, it is important to maintain an appropriate balance among the above factors due to their conflicting nature.
Leveraging Supply Chain to Gain Competitive Advantage
A company can perform multiple activities to achieve an advantage over its competitors. These activities can be either primary or secondary activities, and can be further modelled into a supply chain. Primary activities include marketing, servicing, production and delivery of services to the customers; while secondary activities include human resources, technology, and other infrastructure support activities.
Supply chain management analytics has helped companies in making outsourcing decisions by providing them the best value from the outsourcing arrangements. The value chain arrangement further helps its clients in minimizing risk, reducing costs, and improving sales forecasts. The solution streamlines, transform and integrates the important value chain processes of the company, including planning, order management, inventory, and logistics. It also enables businesses to reduce the cost of working capital, respond swiftly to volatile consumer demand, and leverage information to attain better performance, and hence improving competitiveness and business growth.
Thus, companies can reduce costs and increase customer loyalty by strengthening their supply chain management. By strategically partnering with a reputed BPO company can improve its visibility in the market, and can effectively and efficiently collaborate across the entire value chain network.