| 0 Comments |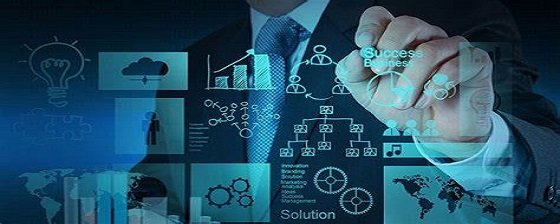 The global software and BPO services market is expected to grow from $2376.31 billion in 2020 to $2498.71 billion in 2021 at a compound annual growth rate (CAGR) of 5.2%. The growth is mainly due to the companies rearranging their operations and recovering from the COVID-19 impact, which had earlier led to restrictive containment measures involving social distancing, remote working, and the closure of commercial activities that resulted in operational challenges. The market is expected to reach $3837.1 billion in 2025 at a CAGR of 11%.
The Business Research Company offers Software And BPO Services Global Market Report 2021" in its research report store. It is the most comprehensive report available on this market and will help gain a truly global perspective as it covers 60 geographies. The regional and country breakdowns section gives an analysis of the market in each geography and the size of the market by region and by country. It also compares the market's historic and forecast growth, and highlights important trends and strategies that players in the market can adopt.
The software and BPO services market consists of sales of software and BPO services by entities (organizations, sole traders and partnerships) that provide software and BPO services including application software programming services, computer program (software) development, computer software support services and web design services. This market includes sales of related goods. The software and BPO services market is segmented into software services and BPO services.
Some of the key players involved in the Software And BPO Services Market are IBM, Fujitsu, HPE, SAP, Accenture.
The countries covered in the global Software And BPO Services market are Argentina, Australia, Austria, Belgium, Brazil, Canada, Chile, China, Colombia, Czech Republic, Denmark, Egypt, Finland, France, Germany, Hong Kong, India, Indonesia, Ireland, Israel, Italy, Japan, Malaysia, Mexico, Netherlands, New Zealand, Nigeria, Norway, Peru, Philippines, Poland, Portugal, Romania, Russia, Saudi Arabia, Singapore, South Africa, South Korea, Spain, Sweden, Switzerland, Thailand, Turkey, UAE, UK, USA, Venezuela, Vietnam.

The regions covered in the global Software And BPO Services market are Asia-Pacific, Western Europe, Eastern Europe, North America, South America, Middle East, Africa.
Software And BPO Services Market Segmentation:
By Type
1. BPO Services
2. Software Services
Source: openpr.com