| 0 Comments |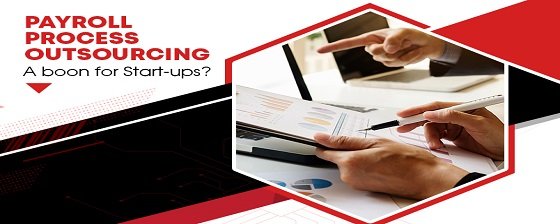 When we talk about Payroll business process outsourcing, it is subsequent that every business has its own payroll-related functions. Companies today outsource their payroll to an external partner to be assured over getting a relied and enhanced output and this outsourcing process is termed as Payroll Process Outsourcing. Sharing the most common question among entrepreneurs, which says why companies should consider outsourcing their payroll! Well, the exact answer is a puzzle for most of the business owners and they look over a justifying answer for the same. However, there are several reasons that highlight the need for businesses to enjoy outsourced payroll processing services. Check out some simple reasons that we came across below:
Helps to manage tax with staying compliant
Helps to manage direct deposit transactions
Keep a check over accurate records
Makes the business cost-effective etc.
Starting one's own dream business is not as easy as it seems. It demands full dedication, strategy making, and applying new schemes, which start-ups are generally unaware primarily. As a new business, your organization may lack much knowledge that suggests having an outsourcer for the same to look after the in-depth business requirements well. Accounts handling, tax reporting, payroll management etc. is not the cup of tea of new faces in finance, which demands experienced hands to look after the operations for accurate results. Well, no worries as payroll process outsourcing can transform business functions entirely!
Moreover, with automation, the future of payroll processing seems to be bright! With automated services, payroll services have transformed to be handled with just a click of a button. This transition has made the service more cost-efficient, on time and gifted with operational leadership quality. With this, companies ask for a better valid reason to why software for payroll or outsourcing this service is essential.
Check out, as we have highlighted the importance of software for payroll processing services for start-ups:
Managing tax with ease
Tax computing is truly a headache! Well, the good news is, this headache can be resolved with payroll processing software. This software keeps a check over maintaining tax records, consolidates pay slips and makes sure that all the business data is ready for tax calculations anytime. Automated payroll solutions make it easy to access and find the required details, which was earlier very hectic, and time taking procedure. Therefore, grab this opportunity and get the best outsourcer hired for your tax management. A reliable partner has market experience and knows how to handle services online, with and without payroll software.
Graphing financial data is easy
The best part of business process outsourcing for payroll is that it helps businesses get a probable future forecasting of their operations. Since a big aspect of payroll describes financial data so when the future expenses for the business are predicted, graphing the financial operations becomes easier, which was earlier full of hurdles.
This tedious exercise is now easy to handle as automated functions solve service issues to help in monitoring expenditures, save time with a check to enhance user experience. Having a solution to predict and analyze the expenses and report on consequences to come, it's easy for the business to organize functions, which prove outsourcing payroll processing to be a boon for start-ups.
Saves both time and money
Managing tasks manually takes a lot of time and we all know that. A software for payroll services is, therefore, very efficient as it saves time, energy and money. Automation checks all accounting and tax related functions and minimizes manual work, reducing the need to have a workforce for payroll services. This is best for start-ups that work with a limited budget and cannot get their own in-house system build for their payroll operations.
Secured
Outsourcing payroll services are secure! Yes, it's true, as safeguarding huge paper works and securing data over an automated platform are two different things. It's tough to look after huge paper works and manage a team for finance as staff attrition is one big reason, which creates issues. However, outsourcing payroll and getting it done through an automated platform by a reliable service provider is beneficial. Getting a software or a team of professionals to look after business services solves all security issues and even strengthens accurate results possibilities.
Source : cyfuture.com