| 0 Comments |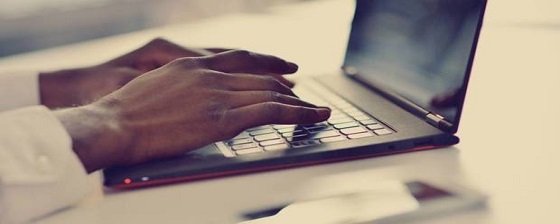 The National Information Technology Development Agency (NITDA) held Nigeria's first National Outsourcing Conference in August 2011. The event marked a major push by Nigeria to carve out space in the business processing outsourcing (BPO) sector. The rationale behind this is clear. BPO firms are major employers in markets like India and the Philippines – a key consideration in Nigeria, where unemployment is roughly 24% – and have driven broader growth in the telecoms sectors of those economies. While BPO in Africa as a whole is more limited, countries including Morocco, Egypt and Ghana are working to gain a larger share of the global market.
As a result, since 2011 NITDA and a handful of other official entities have worked to jump-start the local industry. At the second National Outsourcing Conference in November 2013, David Onu, the head of the Nigeria Association of IT-Enabled Outsourcing Companies (NAITEOC), said that with government support, BPO could become a key source of new jobs for young Nigerians in particular. "With the right policy and necessary infrastructure in place, outsourcing has the potential to create 5m direct and indirect jobs in Nigeria in the next five years," said Onu. According to NAITEOC, domestic outsourcing alone – in terms of the volume of potential demand from local firms for outsourcing services – could potentially generate up to $8bn annually.
Challenges
To achieve this, Nigeria's outsourcing industry will have to overcome some well-documented hurdles. For example, a reliable electricity connection is regarded as a prerequisite for BPO firms, many of which operate 24 hours a day in order to respond to clients elsewhere in the world, but currently Nigeria's grid supply of power is erratic, resulting in high overheads as firms instead rely on their own diesel generators. The country's data infrastructure – in terms of data and computing centres, as well as security – is also in need of improvement, though several companies have begun construction on data centres in the Lagos area. Yet the government and private sector players agree that Nigeria's BPO-related strengths outweigh its weaknesses. The country is home to a large, young, tech-literate and English-speaking population, with competitive wage structures and sizable bandwidth availability.
Private Sector
While Nigeria's ICT-enabled outsourcing segment remains relatively underdeveloped, a handful of companies have established a presence. ConSol, which was established in 2002, operates contact centres and provides other BPO services. In addition to the Lagos State government, ConSol's clients include major domestic corporates, such as Skye Bank, and a handful of multinationals, such as Proctor & Gamble and British American Tobacco. Additionally, in November 2013 ConSol won a tender put forward by the FMCT to build and operate an information contact centre for the federal government in Lagos. The facility will employ more than 100 people. Like Onu, ConSol's managing director and CEO, Abiodun Adeoye, has said that the federal government represents a major potential source of business for Nigerian outsourcing.
However, ConSol is far from the only player. Other corporates that are either currently providing ICTenabled BPO services in Nigeria or are in the process of setting up shop in this area include iWayAfrica, a Mauritius-based ICT services company that is active in markets across the continent, and Resource Intermediaries, a Lagos-based outsourcing firm.
In March 2014 Etisalat Nigeria, the country's fourth-largest mobile network operator, announced that it had signed a deal with Huawei, under which the Chinese original equipment manufacturer would be responsible for managing most of the technical aspects of Etisalat's telecoms network and operations in Nigeria. An instance of technical outsourcing on a scale not seen before in the country, the agreement has the potential to serve as an example of the benefits of outsourcing operations even in core competency areas. As a result of outsourcing much of its technical operations, Etisalat will be able to focus on its long-term strategies, developing new products and governance. "There will be radical changes with the signing of this agreement," Matthew Willsher, the acting CEO of Etisalat Nigeria, said at the announcement of the deal. "There will be improved quality of service. There will be more in mobile health, education and mobile money."
Source: oxfordbusinessgroup.com