| 0 Comments |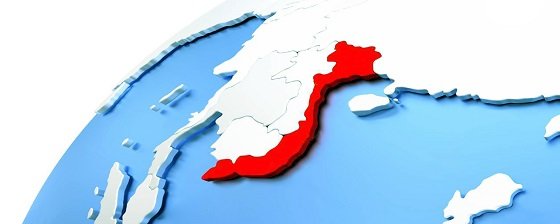 The outsourcing industry in Vietnam has grown steadily for the past several years which is why outsourcing in Vietnam has become an attractive notion for businesses worldwide. The Vietnamese government has been vigorously promoting its international economic integration since becoming an APEC member in 1998 and WTO member in 2007.
Aside from implementation of various institutional and policy reforms, Vietnam has relaxed its stance on cross-border trade and investment – including a 98% tariff reduction within ASEAN. Adherence to international standards of doing business paved the way to new bilateral and multilateral relations. By pledging to create more business-friendly requirements for foreign enterprises, Vietnam is now re-positioning itself as an important geopolitical location as well as an attractive outsourcing destination in Southeast Asia.
Development of Vietnam's Outsourcing Market
Vietnam's outsourcing industry is fairly young when compared to the Philippines, the world's leading business process outsourcing (BPO) destination. Nevertheless, over the past decade, the Vietnamese government's decision to abandon its strictly controlled and centrally planned system in favor of outward-looking, market-oriented economic policies has seen an influx of private enterprises and foreign investment. Vietnam's Information and Communications Technology (ICT) sector has an average yearly growth of 9.8% for the last five years with annual revenue of $110 billion in 2019, a 14% contribution to the country's GDP. Thanks to its growing IT infrastructure, improving logistics and regulatory environment, and business-friendly economic reforms – it is now emerging as an outsourcing destination in the Asia-Pacific region.
Ho Chi Minh City as a Top Outsourcing City for 8 consecutive years (Tholons, 2009-2016)
Top-ranked pioneering location and cost environment for BPO services in BPO and Shared Service Location Index (Cushman and Wakefield, 2016)
The next BPO giant according to 'Spotlight on Vietnam' (PwC, 2017)
Ranked 5th in Top 10 Global Locations for Offshore Services (Gartner, 2016)
Ranked 5th in Global Services Location Index (A.T. Kerney, 2019)
COMPETITIVE OUTSOURCING FACTORS
Strategic Location
Strategically located south of China, Vietnam is an attractive outsourcing destination for foreign investors seeking to diversify or expand their supply chains businesses from China and to other ASEAN markets.
Integration into the Global Economy
Vietnam is aspiring to become a competitive, modern, open economy by participating in important trade agreements such as the implementation of the Comprehensive and Progressive Agreement for Trans-Pacific Partnership (CPTPP) in 2019 and the ratification of the European Union-Vietnam Free Trade Agreement (EUVFTA) early this year.
Improving Business Regulations
The Vietnamese government has had considerable success in strengthening its legal and institutional framework to provide an efficient, transparent, and business-friendly environment for investors and business enterprises, currently ranking 70th among 190 economies for Ease of Doing Business 2020.
An Emerging Middle Class with Increasing Purchasing Power
Vietnam is home to 97 million people as of August 2020 – that's 1.25% of the total world population – and is projected to reach 120 million by 2050. The median age is 32.5 years which comprises 70% of all Vietnamese while the emerging middle class, which comprises 13% of the population, is expected to double by 2026. The country has enormous market opportunities for all types of business investments including outsourcing. It is forecasted to be among the Top 20 Economies in the World by 2050.
Young Population with Growing Skill Set
There are approximately 72 million Vietnamese who belong to the working age population. Vietnam has made huge strides in literacy over the year and now boasts a 95% literacy rate. Labor participation rate is at 77% and is considered one of the lowest unemployment rates worldwide. Vietnam is in the period called the 'golden population structure' which is predicted to last until 2034: for every two or more employed persons, there is only one unemployed individual.
Lack of English fluency has significantly hindered Vietnam and most Southeast Asian countries outsource effectively. With the notable exception of the Philippines, most countries in Southeast Asia are not fluent English speakers and do not speak English in daily life. The Vietnamese government is committed to expanding English language education and improving digital skills and technical knowledge of workers in order to meet the requirements of skills-intensive jobs in high tech employment sectors. More than 1,900 vocational training centers can be found throughout the country. At least $150 million was invested for e-learning and EdTech (Educational Technology) to strengthen technical and academic support as well as ICT application for learners, preparing them for future jobs in science, technology, and innovation.
Fast, Stable Economic Growth
Vietnam's 2019 economic growth has shown fundamental strength and resilience despite global slowdown, and is considered as one of the fastest-growing economies in Southeast Asia – supported by export-oriented manufacturing and processing industry, robust domestic demand, rising FDI (foreign direct investment) flow, and high fintech investments.
Source: outsourceasia