| 0 Comments |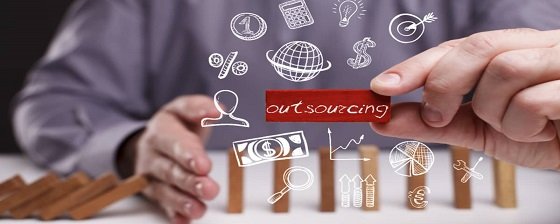 The BPO industry has been in the Philippines since the late 1980s but on a limited scale. It was only in 1992 when business process outsourcing started in the country in a major way with the entry of Accenture. Other big names followed. Sykes, which is the first multinational BPO firm in the Philippines, started operations in 1997. Then came PeopleSupport in 1998, eTelecare in 2000, and ePLDT and Ventus in 2006. Today, the key players in the industry also include Convergys, JPMorgan Chase, 24/7 Customer Philippines, Telephilippines, and Teletech, among others.
Magtibay-Ramos et al. (2008) point to the early half of the new millennium as the period when the industry practically took off, to wit:
While BPO began in the 1990s, it was only in the early part of the new millennium that outsourcing opportunities gained ground in the Philippines. During the period 2000 to the first half of 2006, the cumulative amount of investment projects registered under the Philippine Board of Investment and the Philippine Economic Zone Authority reached US$830 million, corresponding to a total of 420 investment projects. Of these, 3 percent were investments in contact centres while 35 percent were investments in software development projects.
The industry experienced a period of uncertainty during the global crisis of 2008–2009. Concerns were raised on the Philippine BPO industry's capacity to survive the slowdown in America and Europe. During that time, there were two possible market reactions. First, companies in the West could reduce exposure to outsourcing because of the general decline of economic activity. Second, companies in the West could recognize the cost-saving potential of transferring business activities to low-cost areas, i.e., BPO destinations. These reactions operated in opposite directions, causing some doubt on the future of BPO as a corporate model and of the BPO industry in the Philippines.
A major impetus for the acceleration of the BPO sector in the Philippines is the BPO deployment of the US financial institutions in the Philippines. This was particularly the case of the subprime crisis that hit the USA in the late 2000s. The US financial companies reeling from the crisis were forced to outsource their business processes abroad in order to cut costs and somehow survive the crunch.
Amidst worries that the subprime crisis would be triggering a reduction of investments to emerging economies, the US financial institutions were coming in strong into the Philippine ICT-BPO sector riding on the wave of cost cuttings following the crisis. Two such cases were JPMorgan Chase and the American International Group
The BPO wave in the Philippines could, hence, be considered as largely US-led.
Source: link.springer