| 0 Comments |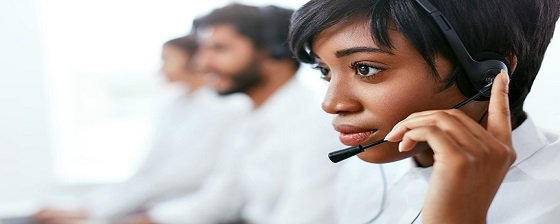 Business process outsourcing (BPO) has attracted investments of R4.7 billion for the City of Cape Town over the past five years.
This was revealed by James Vos, the city's mayoral committee member for economic opportunities and asset management.
Vos this week officially opened a new floor for Teleperformance in Cape Town's CBD. Teleperformance is an omnichannel company headquartered in France.
The company specialises in outsourced omnichannel customer experience management, also known as BPO.
Market analyst firm Gartner says BPO is the delegation of one or more IT-intensive business processes to an external provider that, in turn, owns, administrates and manages the selected processes based on defined and measurable performance metrics.
"The city's investment in the BPO sector has yielded a myriad of benefits, including investments to the value of over R4.7 billion for Cape Town," said Vos.
Employment boost :

According to BPeSA, the BPO sector employs approximately 200 000 people in the domestic market and in excess of 60 000 people in the export market – all jobs are based in SA.
Although local domestic growth is slower than desired, the export market has seen growth in excess of 22% CAGR for the past five years with acceleration over the past 18 months, it adds.
The sector is a large-scale employer of females, consisting of over 60% of the employed and contributing workforce, and people of colour make up 97% of this contingent, says BPeSA.
It adds that on average, each employed individual supports in excess of six family or community members, while over 20% of the employed individuals working within the BPO sector are impact workers – previously unemployed marginalised individuals.
"I am delighted to announce that together we are increasing the employment numbers in this sector," Vos said.
"Yesterday [Wednesday] I had the pleasure of officially opening a new floor at Teleperformance South Africa, located in the CBD. This initiative will create an additional 350 employment opportunities in our city."
He pointed out that although the new recruits will be locally based, they will service a UK client.
Teleperformance South Africa opened its doors in Cape Town in 2007. The organisation doubled the number of people employed over the past 12 months and projects further growth over the next 18 months.
It is the largest global provider of outsourced services with a workforce of 300 000 spread across the globe. Of this, 780 members are based in Cape Town.
"Occasions like this make me excited about the economic possibilities of this city. As an opportunity city, we are committed to creating an enabling environment for economic growth and job creation."
Vos noted that BPeSA has done phenomenal work over the years to secure new investment for the city with major companies choosing Cape Town as a base for their operations. In turn, this has created numerous jobs for residents.
"We identified BPO as a catalytic sector for the city, and over the past five years, the sector has not disappointed us.
"We have experienced phenomenal growth and the partnership has generated investment to the value of R4.7 billion over the last five years."
In addition, Vos said the sector employs 59 000 people in the Western Cape.
"The BPO sector is truly living up to the projections of being a key growth sector, as 2018 saw a record year of close to 6 000 jobs created. I can confidently say Cape Town is open for business," Vos said.
Globally recognised brands that are already outsourcing to South Africa include Amazon, American Express, Barclays, IAG, iSelect, iiNet, Old Mutual, Qantas, Simply Energy, Vodafone and WNS.

Top destination :

Consultancy firm Deloitte says SA has gained relative prominence as a global outsourcing destination helped by Johannesburg, Cape Town and Durban featuring in the Top 100 global destinations for outsourcing.
It notes the declining rand against US and euro currencies can also play in SA's favour to attract global business.
"In order for South Africa to entrench itself as an outsourcing destination of choice both at an EMEA and global level, much more has to be done, calling for an industry-wide effort with increased support from government.
"The cost of telecommunications prevails as a primary inhibitor for the growth of the BPO industry in South Africa."
However, it points out that despite this, SA has established itself as a lucrative outsourcing hub on the strength of overall quality of services delivered.
"Expanding undersea cable networks, increased government support, increased broadband bandwidth capacity, use of robotics, increased skills development and access to growing skills pools as well as lower business broadband costs required to boost this industry further," says Deloitte.
The global BPO market is expected to reach $343 billion by 2025 at a 7.4% CAGR during the forecast period, according to a study conducted this month by Grand View Research.
It says the need to reduce operational costs is a key factor anticipated to drive the market. Any additional expense spent on equipment or business that is not among a company's major competencies is termed as operational costs.
"An increasing number of companies have been outsourcing these operations, enabling them to focus on core competencies and enhance their business. This results in cost-efficiency and effective time as well as resource management." the report says.
Source : itweb.co.za