| 0 Comments |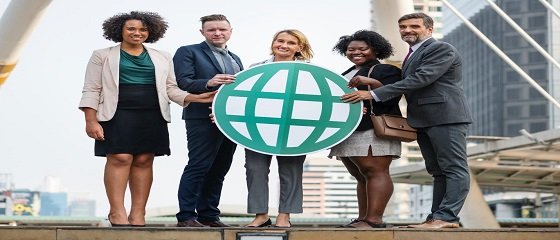 Business process outsourcing is a proven way to help your business grow, but many companies are hesitant because of the"outsourcing" term. At Invisible, the mission is to make BPO cool again, and that starts with showing business owners just how the practice can save them time while making it easier to scale their business.
The same technology that's fueled the gig economy and telecommuting boom is what's powering BPO. Highly skilled individuals around the globe are ready and waiting to deliver high-quality results. Plus, they can get the job done usually at a substantially reduced cost compared to in-house team, with fewer HR requirements too. Why wouldn't you say yes to that?
Think of it as Outsourcing 2.0 and get ready for it to make your day, and your bottom line, a little bit better.
What is business process outsourcing?
For companies like yours, business process outsourcing is the outsourcing of a specific element of work, or even an entire process, to a third-party service provider. BPO is not limited to any certain types of work or activities, though most companies use it to supplement their main sales and service objectives.
Depending on your size and workforce knowledge, you might be considering using BPO for payroll and accounting, HR and onboarding, insurance-related tasks, or even with help in different parts of your sales activities.
Typically, you're going to see two large flavors of BPO:
Back-office: Services related to internal activities, which could include billing, purchasing, HR and benefits, or even database management.
Front-office: These are customer-facing options that might include qualifying leads in your sales pipeline, providing customer support, and managing the logistics of your order fulfillment and returns processes.
The available services in these buckets depend on the BPO provider you're working with, and their costs or requirements for each can vary significantly. The best place for you to start when considering BPO is to determine what functionality you might need the most support with and where it fits within your overall business.
Allow BPO to play to your strengths by taking over processes that eat up too much time or require expertise your team doesn't have.
What might be most important, however, is ensuring that you choose a service that gives you real humans to interact with, instead of always trying to rely on outdated bots to manage the complex nature of your business.
It's actually quite simple to understand how does BPO work in a business setting.
You determine the business processes where you're struggling or need help with, especially those taking up time and preventing you from closing deals and delighting customers. From there, you create a quick list of what it takes to do these processes. In many cases, it is a mix of technology and specific knowledge.
Then, you start looking for BPO providers who specialize in both the areas you need support and the language(s) you and your customers use. Sometimes, the conversation can devolve into a focus on offshoring versus nearshoring (when the provider is in a neighboring country, like Mexico or Canada for a U.S. company) versus onshoring in your own country.
In all fairness, much of that is irrelevant. Don't default to those ideas when you're concerned about quality. Instead, ask BPO providers how things work and how you can ensure that they meet the metrics you require. This conversation will help you dive into how BPO fits within your workflow.
The exact mechanics will differ as you need to hand-off and receive information at different places related to the process, but you do get to set the goals and requirements that your partner must meet.
A reliable company will explain the process and give you specific agents or leads to interact with throughout your working relationship Plus, they'll provide a comprehensive list of what they provide and what they require to do so. In BPO, quality is based on reputation and company strength, not location.
Source : inv.tech