| 0 Comments |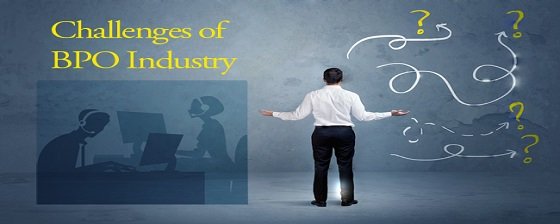 The Pandemic Exposes the Weakness of the BPO Infrastructure
As COVID-19 outbreak influences outsourcing strategies for companies the world over, the business Process Outsourcing (BPO) market is in for short-term and long-term challenges. The global BPO industry is forecast to reach a revised market size of US$230.2 billion by 2027 exhibiting a CAGR of 5.2%, after posting a devastating decline of -28.7% in the year 2020. The pandemic has exposed the weakness of the fragile outsourced IT-BPO service ecosystem. The most prominent being the industry's lack of ability to cope with remote working and work-from-home (WFH) like the other industries.
BPO companies are typically saddled with stringent client confidentiality norms given the confidential nature of corporate information and data handled by these companies on behalf of their clients. For example most BPO service contracts are subject to regulations that govern handling of sensitive back office data such as financial transactions. This has made the industry less agile in transforming and adapting to WFM model. Bottlenecks encountered include lack of security tools and technologies to support data privacy of mission-critical enterprise customers; and infrastructure needed to enable speed, quality, and overall efficacy of services provided i. e. laptops, internet connectivity, robust Wi-Fi, VPN, VDI, and/or Citrix access, among others. Stringent lockdown measures imposed have also impacted maintenance of data centers containing confidential information, adding to business continuity woes. With companies forced to work with 25% to 50% of staff, the shortage of staff and IT resources is increasing not just costs but also inability to deliver services on time leading to delays and legal liabilities for non-performance.
Flexibility & Agility Storm into the Spotlight Overthrowing Cost as the Only Motivator
In addition to terminated contracts, legal lawsuits regarding failure to deliver on contractual obligations have also spiked among contracting parties. In short, outsourcing services providers and their clients have been exposed to disruption, increased costs, and increased legal complications. Especially in offshore locations in Asian countries, slipping service levels have severely disrupted operations, forcing companies to rethink their outsourcing strategies. The scenario is creating major upheavals in the current outsourcing business model. Low labor cost was the primary factor for outsourcing until the pandemic brought into focus the importance of flexibility.
With flexibility now being paramount, reshoring of call centers and other back office operations will be the theme in the coming years instead of off shoring. The simmering unrest and change underway points towards the emergence of reshoring and reverse globalization as major long-term threats posed by the COVID-19 pandemic. From one of the most flourishing industries in the world, outsourcing has become the most troubled likely to witness a permanent shaking up of growth dynamics. Post pandemic, as social distancing norms become more permanent and part of the changing culture, outsourcing will regain relevance and popularity. Companies looking to reduce worker density in enterprise departments will fall back on outsourcing. However, this unlike earlier will create opportunities for near shoring and on shoring as compared to off shoring.
Source:researchandmarkets