| 0 Comments |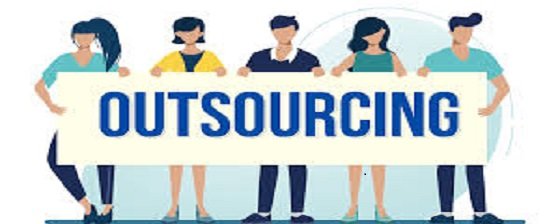 Outsourcing has always been marketed as a service that saves time, reduces cost, and improves efficiency. From industry leaders with patented technology to minuscule start-ups with the improved paradigm, all of them are relying on BPOs to achieve their goals faster.
Business Process Outsourcing companies are offering industry leaders more than that is being portrayed in annual reports or market studies. These are underlying, hidden benefits that play a crucial role in pushing organizations forward. Not everyone talks about these benefits in open because these are somewhat the hidden sauce to success.
5 Hidden Benefits of Business Process Outsourcing
Here we take you through the varied un-mentioned benefits of outsourcing that has shaped multi-billion-dollar businesses. If not for these benefits, many organizations would have never outsourced processes. Let's start with the most basic and try to understand them for better insight.
1 Outsourcing Mitigates Risk
When employees leave organizations, they walk-out of the door with all the training, experience, and insight. For organizations that are in a competition, where time and speed matter the most, employee turnover is really tough.
With outsourcing, things work differently. Often processes are outsourced to countries that are cheaper, have a dearth of job opportunities with an unlimited supply of talented employees. Lack of opportunity creates tough competition, which not only compels the talent pool to work hard but even motivates them to stick with organizations, hence reducing the risk of employee turnover.
Start-ups or industry leaders that are on an expanding spree rely on outsourcing to mitigate such risk and gain momentarily in a very short-time while their prime competitors spend valuable hours training and retaining employees.
2. Government Incentives that Impacts the Final Cost
As mentioned, governments are taking pragmatic steps to fatten the spread of growth of the business process outsourcing industry. In varied countries, governments are now offering organizations tax benefits and additional resources to expand in tier 2 & 3 cities.
The government aims to create jobs in tier 2 & 3 cities, which stops migration and levels the uneven spread of the population. So, when the government offers such incentives, the organizations reduce their final cost due to increasing competition. These BPOs go out to organizations with the potential of outsourcing heavy processes and offer subsidized rates that work in everyone's favor.
3. Agile Crew with Unlimited Scalability Potential
All of us already know how organizations rely on outsourcing to focus on core processes. With BPOs taking away the requisite risk, employee training worries, and management challenges, primary enterprises are able to get more quality work in less time.
When it comes to expansion, BPOs are a trust-worthy entity because they are constantly innovating, try new technology and paradigms to sustain their position in a competitive market. With BPOs offering more insight into expansion with new technology and methodology, primary businesses can scale without worrying about running into untimely incidents.
4. Protection from Upcoming Cyberattacks or Bullying
Hackers have always eyed the companies with blue-chip stock as their prime target. Such popularity is not a good thing to have, first it leads to an increase in the cost of cyber-asset management, and second, it requires organizations to pay for additional services like ransomware insurance.
In the contemporary global economy, where all organizations are connected through servers and are catering to their duties without a fail, there's an escape route, which can be accessed to mitigate or reduce cyberattack risks.
All these outsourcing contracts are always covered with Non-Disclosure Agreements, which means nobody knows where Amazon is getting its catalog enhancement services from. This is such an underrated opportunity when looking forward to minimizing exposure to cyberattacks.
5. Time Zone Advantage
Let's consider X is an OTT platform that originated in Europe but after the huge popularity of its shows in countries like India, it plans to expand. Well, Indian land is already being dominated by players like Amazon Prime and Netflix, which receives additional competition from homegrown Hotstar.
Outsourcing helps organizations get over such challenges. Countries like India and China have special economic zones, where offices can function round the clock, without any hindrance from government agencies. In fact, governments provide additional support to these zones, by reducing electricity tariffs, improved infrastructure, subsidized land, and additional tax benefits.
Final Thoughts on Hidden Benefits of BPO
These are some additional benefits that every organization enjoys with Outsourcing but only a few speak off because these are a hidden shortcut to success. If BPOs were not that effective or have lesser benefits to offer then Fortune 500 companies would have preferred building an in-house team instead of outsourcing the most important processes that data management and data analysis to countries like India and Africa.
BPO is stated to have experienced its golden era in the 2000s but for varied industry leaders, the best time of outsourcing is yet to come. Many believe the adoption of SaaS and Cloud will only accelerate the adoption of outsourcing.
source: mattsenkumar.com